Attention: Frustrated Internet marketers who don't want their emails going in the Spam or Promotions tab, which can cost you a lot of money every month...
How To Fix Any Email Delivery Problems
And Prevent Future Ones
Never Lose Money Again Because Your Prospects
Didn't Get Your Email
You'll discover the real reasons why your e-mails don't get through to folks on your list...
Head off any future delivery problems...
And make sure that email delivery will never reduce your online income.
Read on to discover how:
Dear Email Marketer,
Have you ever launched a new product or service that you've worked on for weeks, months or maybe even years...
All your business blood, sweat and tears were wrapped up in this launch.
You've waited for this day to finally release it to eager and waiting buyers.
When you start the final countdown to launch that you've anticipated for so long...
Your hopes and dreams of a big payday you've been waiting for all coming down to this...
With nervous anticipation you finally hit the "Send" button.
Then you wait for 30 minutes... an hour... and then two hours.
And your total sales come to?
Zero.
Or maybe a small fraction of what you expected it would bring in.
You're disappointed – maybe even downright pissed off – because you had your short-term business hopes all riding on this launch.
The money you expected to make was going to pay for some fun stuff in your life.
Maybe it was the dream vacation you've wanted for years, going to Hawaii, Europe or Australia.
Maybe it was going to buy that nice engagement ring for the love of your life.
Or maybe after years of struggling and having to settle for "OK" vehicles... this launch would give you the money to buy your dream car – with all top-of-the-line options included, no expenses spared.
I've seen or heard about this scenario plenty of times.
Based on years of research with my personal clients, I've discovered:
The Hidden Problem Behind Poor Product Launches and Low Sales
After the initial shock and disappointment, you wonder what the problem was behind this poor performance.
You had a good sales letter... a rock-solid offer... and a great list of prospects.
ClickBank gave their OK – the website design, layout and branding all checked out.
You looked at your email delivery stats – and they were way lower than you expected.
Just a fraction of your list actually received and read your launch day email.
Your message only got to 25%... 15%... or even less of your list.
Most of the time it's not your fault for these poor delivery rates – but in some cases it is.
You may be making these profit-killing mistakes and not even know it.
That is, unless you know how to fix these email delivery killers.
Before I go any further, you may be asking:
Who Am I and Why Should You Listen To Me?
Let me introduce myself. I'm Chris Lang, and email delivery has been my main business focus since 2008.
I'm the Chief Technology Officer of Send13.com and literally send millions of e-mails a month for my clients.
Email delivery isn't just a hobby, it's my passion and main business focus.
My client's success – and my income – depends on emails getting delivered and avoiding the Spam filter.
Russell Brunson is a past consulting client, and I've been interviewed about email delivery by Click Funnels, Chris Mercer, Derek Gehl and Jason Moffatt.
I don't say this to brag. Only as proof that I know my stuff when it comes to this vital business topic.
I literally dream about delivery reports and screenshots of these reports.
Maybe that sounds a little extreme, but that's how much I love this aspect of Internet marketing.
And it's how I've turned that passion into profits for my clients...
But more importantly... how I can do the same for you.
"... one of the most relevant programs for e-mail marketing."
"I was having problems with aWeber bouncing a lot, also wanted to improve on the delivery from my own server.
"I went through the program, got what I needed and improved my email delivery dramatically. This of course led to more sales and the improvements stuck."
"The quality of the information and the amount of in the information in this course is second to none. I seriously doubt there's anyone on the planet who knows as much about email delivery as you do."
"... to me this is a priceless program. I don't know what you're charging for it now, but whatever is, it's gonna be worth it for people who run an email marketing business, this is really crucial right now."
"To me, just looking at the future, it's only gonna get harder to get email delivered to the inbox."
"I'm just grateful and appreciate that you stay on top of it... it's one of the most relevant programs for e-mail marketing."
- Phil W. Blackwell, Internet Marketing Consultant, Musician
Now, let me bust one of the biggest myths out there about why emails don't get through:
Why It's Not Your Email Service Provider's Fault For Poor Delivery...
And How To Get Your Problem Solved Faster
When you have an email delivery problem, your first instinct is to call or email your Email Service Provider (ESP), whether it's AWeber, Constant Contact or MailChimp and give 'em both barrels.
It might make you feel better, but it won't get your problem solved.
The folks in Tech Support really are there to help you... but only if you know the right words to say.
And sometimes it's not even the ESP's fault.
I can show you what to say (and how to say it) to get to the root of your problem quicker... and you don't have to be a tech wizard to do it. I'll get to that in a little bit.
Before you call your ESP's customer service line... you can access a done-for-you 101-point checklist that covers every possible cause of poor email delivery (I'll show you how to get this in a little bit).
There are literally dozens of possible reasons why your emails aren't getting through.
That's why there's a very good chance your problem has nothing to do with your ESP.
I would love to be able to help you personally with your email delivery problem.
Unfortunately, I'm not taking any more personal clients.
There are only so many hours in a day... and so many clients I can help – and I've maxed out my "bandwidth."
Even if I had time to work on your project, my fees would probably be out of your budget.
I don't say that to brag – just as proof that I know what I'm talking about.
It bothered me that email delivery is a huge problem for thousands of online marketers (like you)... that costs you valuable time, energy and money.
There had to be a way I could help more good marketers with their email delivery problems.
I gave it some thought and came up with a way you can...
Get My Expertise At a Fraction of What My Personal Clients Invest
And that's how I created Email Delivery Jedi.
You've probably guessed that I'm a big Star Wars fan, and a "Jedi" is someone with special privileges or supernatural powers.
While I can't promise better-than-mortal powers, I can promise that becoming an Email Delivery Jedi will be a great privilege for you and your online business.
It's a lifetime membership site that includes everything I know (and every new tactic I come across) to maximize your email delivery rates – and more importantly, your business income – all for a ridiculously low investment.
You won't find this information anywhere else online.
This doesn't include re-hashed myths or posts from Internet marketing Facebook groups.
I belong to some of the top Facebook groups and hear the same "folk tales" and myths about email delivery.
And I have to refute this bad information over and over.
That's why I made sure I only included proven, real world tested tactics and strategies that can fix any delivery challenge.
Here's a sample of what you'll get with Email Delivery Jedi:
My one-of-a-kind 101-point delivery Checklist that will solve any possible delivery problem you can face.
400 brand new pages of unique, usable content
Webinars, interviews and podcasts.... including one with Facebook expert Mari Smith on how social media affects delivery
How to detect if your website is being hacked
13 potential delivery (and income)-killing things in every e-mail
Where and how to look in your DNS if you have settings similar to spammers. Just one bad email can lose a domain and cost you thousands of dollars (or more)
How to protect yourself from 20 different content filters
And much, much more!
My fee for my personal clients is five figures a month.
I don't say this to brag, just as proof that I know what I'm talking about... and to show the value I'm giving with this incredible offer.
You may wonder what the investment is, and I'll assure you – it's not even close to my personal consulting rate.
I wanted to make sure this was affordable for all serious Internet marketers and business owners.
You won't pay $10,000.... $5,000... or even $1,000.
Regularly, it's just $297 to access everything I know (and will keep learning) about email delivery.
Solve My Email Delivery Problems Now!
It's unique, cutting-edge information that you won't find anywhere else.
It's a one-time investment for lifetime access. There's no catch, "gotchas" or future payments.
Why would I make an offer like this?
Because I don't like dealing with traditional membership sites and the hassle of expired credit or debit cards.
And I don't want anything to take my focus away from my personal clients.
I'd rather give excellent lifetime value in exchange for a one-time payment.
I know I'm leaving money on the table by doing this, but I want to keep my time and focus on my personal email delivery clients.
If you're still skeptical about this, I don't blame you.
That's why I'm backing it up with:
My 60-Day Email Delivery Guarantee
Try everything on my site and put it to the test for a full 60 days.
I'm so confident that I've compiled the best information, tactics and strategies on how to maximize your delivery rate... that you wouldn't dream of losing access to this valuable – and dare I say critical – online marketing information.
If you aren't satisfied that I can solve any email delivery problem you may come across... then you can ask for a full refund. And you'll get your money back, no questions asked.
The $297 investment is a fraction of the money you could lose from an email delivery problem in the future.
Just one email delivery "hiccup" could easily cost you hundreds... thousands... or even tens of thousands of dollars, depending on the size of your list, and price of your product or service.
I don't think you want to risk losing this kind of business income. That's why I've made it very affordable and you won't risk a dime of your hard-earned money.
Think of Email delivery Jedi as an inexpensive form of business insurance.
You'll have one less thing to worry about and more peace of mind in your business – which is absolutely priceless.
Solve My Email Delivery Problems Now!
Now you're at a crossroads. You can do nothing and stay where you're at.
But you'll be vulnerable to hackers, haters and anyone else who wants to harm your business for no good reason.
And you won't know what to do if your delivery rates suddenly drop like a rock.
Or... you can give

Email delivery Jedi a risk-free trial.
Put it to the test. Use the preventive tactics that will save you time, money and energy.
And have a full arsenal of tools ready to solve any delivery problem that could arise in the future.
You literally have nothing to lose.
Except lost sales and revenue because your emails and sales message couldn't get through.
Now think back to when you started your online business.
You got in your current business because you wanted to make great money.
And because you had a message to share with the world that could solve people's problems.
It would be terrible if any email delivery "gremlins" got between you... and the people on your list whose lives you could impact in a positive way.
Email Delivery Jedi can make sure your message will always get through to the people who need it.

Give it a risk-free trial to make sure nothing gets in the way of your business mission.
Only
$297


Keep This Quiet Though... Not everyone deserves to be a Jedi!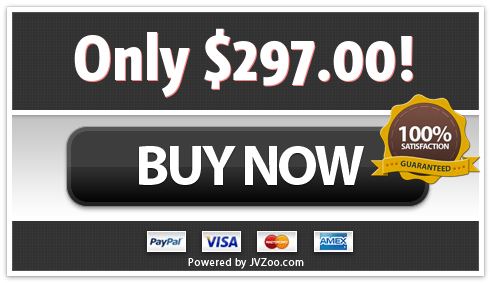 <! --
-->
I wish you the best of business success.
For Maximum Email Delivery and Profits,
Chris Lang
Email delivery Jedi
P.S. - Remember, you're covered with my Unconditional 60-Day Money-Back Guarantee. You'll have access to all my time-tested, proven tactics and strategies to maximize your email delivery... what consulting clients like Russell Brunson have used... and solve any possible problem that could arise in the future.

Just click here to protect your business, and never worry about email delivery again.
"If you're looking for someone to help with your
email marketing, Chris Lang's your guy."
"I've been doing email marketing since 2006, I've done this a lot and typically not had any problem at all. Until a couple of weeks ago, when my emails kept going into Gmail's Promotions tab. I went into a Facebook group of smart people who would be able to point me in the right direction. One of those people was Chris – he went above and beyond."
"He started asking me a few questions, and within about 5 minutes – he had diagnosed by problem, based on his suggestion – boom! - right in the Inbox. No more Promotions tab for me. If you're looking for someone to help you with your email marketing, Chris Lang's your guy."
Felicia Slattery – Speaker, Author, Public Speaking Trainer
Disclaimer / Privacy / Members / Contact
Copyright © 2007 - 2017 - All Rights Reserved - Key Web Data LLC